Cloud 9 Wiki
WELCOME
This is a wiki about Disney Channel's Original Movie, "Cloud 9" produced by Ashley Tisdale (Suite Life of Zack & Cody) and snowboarding champion Shaun White. The movie stars Dove Cameron ("Liv and Maddie") and Luke Benward along with Kiersey Clemons ("Austin & Ally", "Good Luck Charlie") as Skye, Mike Manning ("Hawaii Five-O", "Crash & Bernstein") as Nick, Patrick Fabian ("Twitches", "Castle") as Richard, Amy Farrington ("Jessie", "Crash & Bernstein") as Andrea, Dillon Lane ("Bucket & Skinner's Epic Adventures") as Burke and Jeffrey Nordling ("Malibu Country", "Body of Proof") as Sebastian.
About Cloud 9
The Disney Channel Original Movie, "Cloud 9," follows two unlikely friends, Kayla Morgan, a prima donna snowboarder who was just dropped from her competition team, and Will Cloud, a former snowboarding champion who is struggling after a career-ending wipeout. The two meet when Kayla is forced to work at the local dog grooming shop owned by Will's mother. In exchange for help fixing up the dog grooming shop, Will begrudgingly accepts Kayla's plea to train her, and introduces her to a regimen that tests her true commitment to the sport. As the two grow closer, Kayla's efforts convince Will that he, too, can regain his championship status.
Low-key and introspective, Will still refuses to get back on the slopes ever since his epic wipeout. In contrast, Kayla has always enjoyed the spotlight and the perks that accompany being part of a top competitive snowboarding team. However, after a fateful decision leaves her without a team, and her boyfriend and teammate Nick Swift breaks up with her, Kayla is abruptly faced with the reality that her snowboarding skills are actually not on par with the other competitors. Determined to become a better boarder, Kayla finds an unexpected mentor in Will, who she realizes can help take her to the next level.
However, just as Kayla gains confidence and her skill set improves, she is faced with a new challenge in champion snowboarder Skye Sailor, a fierce competitor who has joined Kayla's former team. Not one to give up easily, Kayla rallies Will and his old teammates to compete in the National Fire and Ice Snowboarding Competition.
In an effort to prove something to herself and help lead her new team to victory, Kayla decides to master The Cloud 9, the impossible trick that stalled Will's career. Together, Will and Kayla help each other overcome their fears and gain a newfound respect for their sport and each other, and learn that nothing's impossible.
Featured Cast Member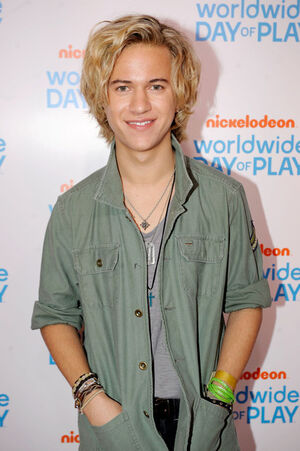 Dillon Lane
Dillon Lane is an American actor and musician. Who is probably best known for his leading role as Skinner on the Nickelodeon comedy series, Bucket & Skinner's Epic Adventures. Lane is best friends with Bucket & Skinner's co-star Taylor Gray. Even though the show's about surfing, the two actors enjoy surfing off-set. Lane even said, "I've surfed a few times. I wouldn't consider myself a good surfer, but I like to have fun. I mean, I know what I'm doing, but it's actually extremely hard." Besides acting, he is also a singer and a musician. Dillon has 2 younger twin brothers and an older sister. He also guest-starred on Fred: The Show as Lemon Fred Employee. He plays the character Burke in Cloud 9.

To learn more about Dillon Lane click here.
Click for another cast member!
Snowboarding?
Help Out
To add more Did You Know, click here.
To upload a picture, click here
To write a blog, click here
To write a new article, just enter the title in the box below.
Recent Blog Posts
Latest Blog Posts
My favorite character in Cloud 9 is Kayla Morgan. I love her clothes, her house and her snowboarding.
Hello everyone! Could you all join this wiki please? http://disney-descendants.wikia.com/wiki/Descendants_Wiki
Its for Descendants, Dove's next movie! …

LoveKiss
•
Hey so I always check in many wikis and almost all of them have twitter and their facebook is not shown or any other reasons, but...
This reminds me t…
See more >
You Might Also Like...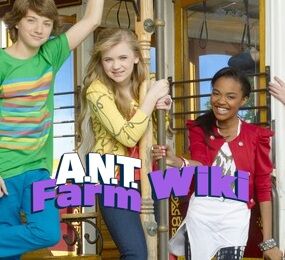 Refresh for another recommendation
Community content is available under
CC-BY-SA
unless otherwise noted.